2020 May Special Classes
Register for the classes now!
We have very limited spaces for these classes
We have very limited spaces for these classes. Do sign up early. Contact us at 98214603 for more information.
This school holiday in May, we are launching special composition and comprehension classes. We would be covering key skills and techniques that will help your child gain mastery of the subject. Pupils who have attended the classes found them very useful.


The information in this page is subject to change. Please contact our centre for the latest schedule and rates.
Availability of classes is on a first come, first served basis.


If you have any queries, please feel free to contact me at
6452 9554
/ Janice@mckaylan.com or click here to register online.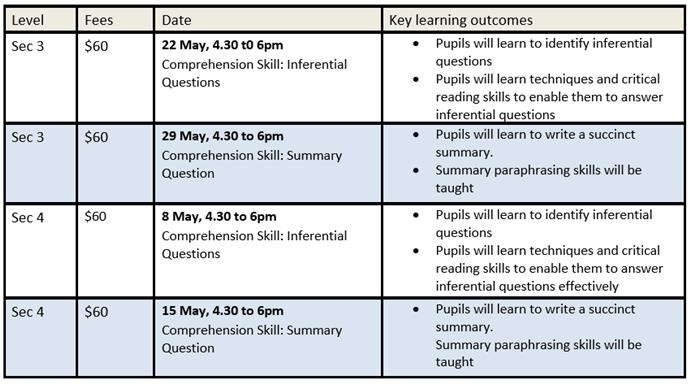 Primary 5 and 6
Secondary 3 and 4