Classes for 2019
Register for 2019 classes now!
Read what our pupils (testimonials) have to say about us.
These lessons focus on skills mastery and pupils are strongly encouraged to attend as many lessons as possible. Pupils who have previously attended all the lessons find them beneficial and parents have given us good feedback.
The fee stated is for 4 lessons.
We are conducting Writing and Comprehension workshops in June. There are 6-9 independent lessons in total for each level. Each lesson is designed to be modular and standalone so that it will not affect the learning outcomes of the other lessons. Since these lessons are conducted in the holidays, you may want to enrol your child in both workshops.
Intensive Writing for Primary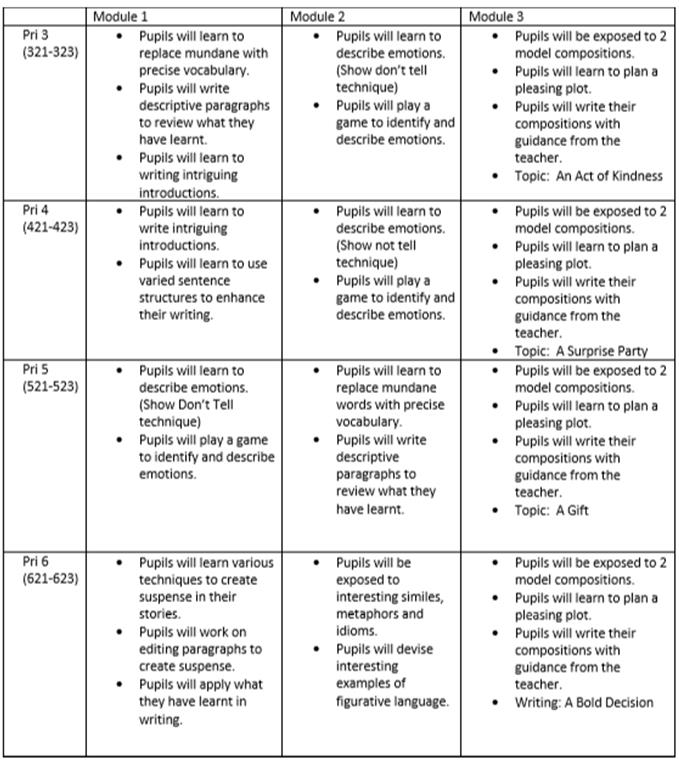 Intensive Comprehension for Primary
The information in this page is subject to change. Please contact our centre for the latest schedule and rates.
Availability of classes is on a first come, first served basis.
The regular lessons will resume on 1 Jul.

If you have any queries, please feel free to contact me at
6452 9554
/ Janice@mckaylan.com or click here to register online.